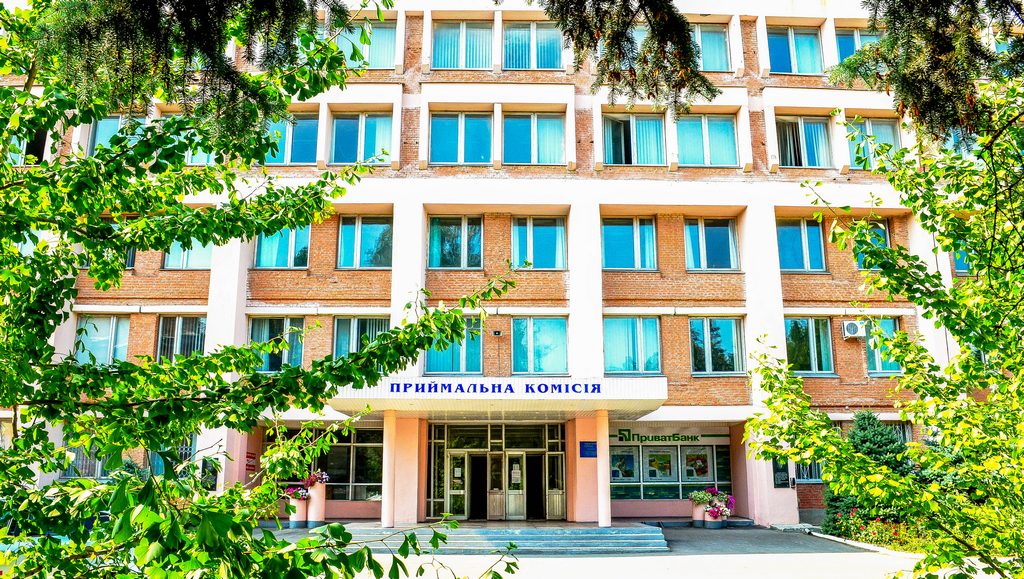 Poltava State Agrarian University is one of the oldest educational institutions in Poltava region. A great number of highly qualified specialists have been trained here for its century-old history. The graduates of the University hold senior positions both in Ukrainian and foreign business structures and work in state bodies of power and various ministries of Ukraine.
Currently the University includes:
Educational and Scientific Institute of Communication and Innovation Training Technologies;
Educational and Scientific Institute of Economics, Management, Law and Information Technologies and 5 faculties, including 31 departments;
Center for international education;
Humanities Division with language centres;
Plant Breeding Centre and Experimental Farm;
Pre-University Training Centre;
sports and health camp, located on the bank of the Vorskla River;
7 colleges.
More than 9,000 students are trained in our educational, research and production complex.
For today, specialists on 35 educational programs are being trained at the University. The educational process takes place in 4 academic buildings. Separate, 5th building is for student self-governance in order to ensure the cultural development of student youth.
At students' disposal, there is a library, which is fully pieced out with professional literature and contains 395382 volumes. The University also has a Reserve-Officer Training Department.
As on October 1, 2019, the student body numbers 9277. Among them: 3906 full-time students, 2061 extramural ones; in colleges – 2638 and 672, respectively.
The educational process is provided by the academic teaching staff that numbers 336 teachers. Among them 88% have scientific degrees and / or academic titles. In particular, there are 46 Doctors of Sciences (34 Professors), 250 Candidates of Sciences (180 Associate Professors), 10 senior researchers, 9 Academicians, 5 Corresponding Members.
The academic staff is trained through postgraduate and doctoral programs. 149 persons study on 7 specialties, 4 – on 2 doctoral ones.
There is Academic Council (code D 44.887.01) on specialty 08.00.03 – Economics and Management of National Economy and 08.00.04 – Economics and Management of Enterprises (by type of economic activity) at Poltava State Agrarian University. In particular, 5 doctoral and 14 candidate's dissertations have been defended since 2017.
In the higher educational institution there are 6 on-stage performance groups, 2 of which are recognized as folk ones ("Mal-a-Hit" and "Yaryna"), they won international competitions. The realization of creative ideas of young people is facilitated by the effective work of student intellectual clubs and powerful facilities for the development of professional sports. Among the sportsmen of the University and its graduates are the champions of Ukraine, Europe, World and Paralympic athletes. Notably, since 1991 the University has been the Alma Mater of: 62 Candidates in Masters of Sports; 85 Masters of Sports of Ukraine; 20 Masters of Sports of Ukraine of International Class; 5 Merited Masters of Sports of Ukraine; 235 city medalists; 200 region medalists; 110 champions of Ukraine; 50 champions of Europe; 20 World champions; 5 winners of the Paralympic Games.
Extensive and strong international relations of the University give our students the opportunity to have their training practice and an internship in 23 countries. Cooperation agreements have been concluded with 55 stakeholders from different countries of the world. The scholarships received by our students during such practices or internships are several times higher than the cost of a student's contract education at our university. In addition, our Masters have the opportunity to get European state-recognized degree along with our Ukrainian degree.
The University has good facilities. On the territory of the campus, located near the city center, there are: 5 academic buildings, 6 dormitories, a disco, information center, 2 canteens, 4 buffets, gyms, 2 sports grounds, a vivarium. The campus is fenced off and equipped with a free Wi-Fi access area.
The ornament of not only the University, but also Poltava, is a beautiful park of 4.5 hectares where a lot of exotic plants grow. The experience of many decades proves that Poltava State Agrarian University was and remains the flagship of science with European quality in Ukrainian education.
As Poltava region is an agrarian one, the higher educational institution has its unique character, preparing specialists of agrarian profile and for other branches of the national economy. The University operates in a coherent and successful manner as the only mechanism in which each component makes a significant contribution to the development of the higher educational institution. At Poltava State Agrarian University students are trained on the degree system – Bachelor, Master – according to the licensed specialties.